I have decided to host a party every Thursday called "Get your Craft on." I hope everyone will join in on the fun. I will put Mr. Linky up late Wednesday so it will give you time to visit everyone who is at the party.
I have been soooo inspired by so many people's talents that I thought what a wonderful way to see all the talent. I am also including in my party outdoor photos. I would love to see what everyone does outside. I love working in my yard and would love to get inspired by all of you talented people. I figured since you are soooo good with crafts I would love to see what the outside looks like, and inspire me. Oh, want this will be fun.
I would love to see anything crafty, before and after, remodels, and what you have done outside.
So please join in on Thursday's and let's "Get your Craft on." I have a button on the left of my side bar, or you can get it below, so grab it, and let everyone know you are going to a party on Thursday's. My first party will be Thursday, January 14, 2010. I look forward to seeing you here!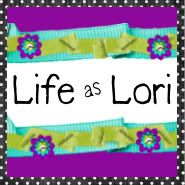 I'm working on my button... Hopefully, everything will be working on Thursday... Boy, am I nervous about this party... I feel like y'all are all coming over and I need to clean... I sure hope someone shows up!
I will be celebrating my 1 year blogoversary on 1-27-10, and what better way to celebrate than having a giveaway. Details regarding the giveaway to come! Just in time for Valentine's Day!!! Yippee!!!